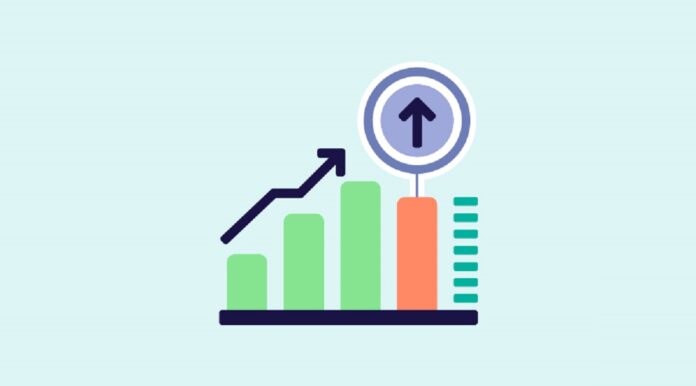 If you're a marketer, you know conversion rates are essential to your business. They allow you to assess and optimize your marketing campaign's effectiveness.
A good sales conversion rate is 2% to 5%, depending on your industry and product. If your conversion rate is low, you should improve it.
Optimize Your Landing Page
If you're wondering how to increase your average sales conversion rate, your landing page is the first place to start. You can use your landing page to prompt visitors to take a specific action, such as signing up for an email list or purchasing your product.
To optimize your landing page, you should first define the goal of your page. This will help you determine which elements to focus on when optimizing it.
It would help if you also considered which traffic sources your potential customers are coming from, as each will have a different way of converting. For example, prospects from paid search ads will likely be looking for a specific product or service you offer.
The best way to optimize your landing page is to analyze each traffic source's performance and make changes accordingly. This will ensure that your landing pages cater to the right people and don't confuse or alienate them.
Optimize Your Sales Pages
A sales page is the most important revenue engine on your website. If done right, it can single-handedly boost your paid conversions and generate tons of extra sales.
It is also responsible for delivering a high-quality experience for your visitors, so you must optimize your sales pages to be as effective as possible.
One of the most crucial things you can do is ensure your sales page is free of distracting components and external links. This implies you should only focus on something that distracts your visitor from the purpose of your sales page, which is to persuade them to click the 'BUY NOW' button and purchase your goods.
You should also make sure that your copy is clear and persuasive. It should agitate the problem your leads are facing, describe their hero's journey, and then offer them the solution as your no-brainer product.
Finally, you should add plenty of social proof, CTAs, and responses to objections. This will keep your visitors engaged and interested in your products, which is a great way to increase your conversion rate.
Optimize Your Checkout Process
One of the most important elements to converting website visitors into customers is your checkout process. It determines how well your ecommerce site works and what type of sales you can make.
If your checkout process is simple enough, you will retain customers. They will find another site offering a simpler and hassle-free shopping experience.
Checkout process optimization is a critical strategy for your ecommerce store to reduce cart abandonment. You can use this to improve your average sales conversion rate and increase your overall profits.
When you optimize your checkout process, it is essential to remember that each customer has a unique set of needs and preferences. You must customize your checkout process for each specific customer to meet those needs.
You can also test different checkout page designs and features to see which ones convert better. You can do this through A/B testing.
A/B testing is when you create two versions of a page and send 50% of your website traffic to one version and the other 50% to the other. Then, you can see which of the two results in a purchase.
Optimize Your Product Pages
Product pages are one of the primary ways that customers find your products online. If you want to increase your average sales conversion rate, you need to make sure that you optimize these pages effectively.
Using the right keywords in your meta description is one of the most important things you can do to improve your SEO and get more customers on your site. Finding the appropriate words, though, might be difficult.
Including structured data, such as reviews and product information, will also improve the SEO of your product page. As a result, your website may rank better in search engine results, which may increase traffic and the number of surfers who become customers.
You should also have high-quality product photos on your product pages. These can make your product look more real and convincing, a big factor in converting browsers into buyers.
Finally, customer reviews are a great way to add credibility and trust to your brand. They can also help you rank higher in search engines and improve your average sales conversion rate.
Optimize Your Email Marketing
It can be challenging to maximize the success of your campaigns, but email marketing is a great way to draw in new clients and boost sales. Fortunately, there are some strategies you can employ to increase your average sales conversion rate, which can aid in increasing your ROI.
One of the best methods to improve your emails is by developing a clear call-to-action. Adding a button to your email or generating a link that directs users to your website or social media page can do this. Reader action selection will be made simpler, and your email marketing activities will be more effective.
Read Also: 8 Ways to Secure Funding and Finance Your Small Business
You can also add a sense of urgency to your email campaigns by offering exclusive deals or discounts to readers who act quickly. This can encourage them to purchase immediately and boost your average sales conversion rate.
Another strategy is to focus on the content in your emails. This can include adding videos, images, or text relevant to your email's subject. This will allow your email recipients to gain more insight into the product you are selling and make it more likely that they will buy from you.