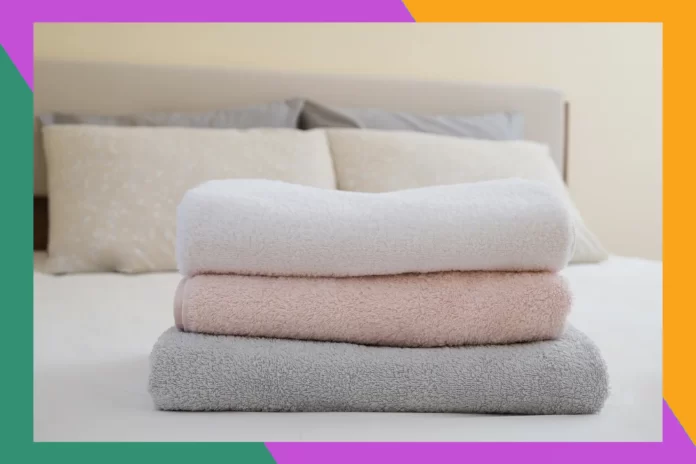 Towels are a basic living item, and you'll want to have plenty on hand in your home or hosting venue. Choosing the right color of towels can elevate your bathroom or kitchen space, and ordering bulk towels is a wise way to keep your area stocked. Whether you are looking for vibrant hues to add a pop of color to your bathroom, or neutral shades to create a calming ambiance, here are some of the best colors for towels:
1. White
White towels are classic and timeless, giving your bathroom a sophisticated, spa-like feel. They are perfect for creating a calm, soothing environment to relax and unwind. If you have a lot of colorful dècor in your bathroom, white towels can help balance the look and make the space more cohesive.
Unlike colored towels, white towels can be bleached and washed at high temperatures. This makes them more durable and easier to maintain. Wash your white towels separately from your colored clothes to preserve their brightness. 
2. Gray
Gray towels can be a perfect match for modern and contemporary bathroom dècor. This color is often associated with tranquility and calmness. It's a neutral color that can help create a peaceful, relaxing atmosphere in your bathroom. 
Gray is also an excellent choice because it complements other colors. If your bathroom has colorful accents or a bold wall color, gray towels can tone down the space and create balance. These bulk towels won't clash or compete with other colors but could make them pop. 
Always wash them separately from other laundry to avoid color bleeding or transfer. Use a mild detergent and avoid fabric softeners, which can damage the fibers and reduce the towel's absorbency. 
3. Blue 
Blue towels are versatile and can complement a wide range of different color schemes. These towels can fit right in whether you have a blue and white bathroom, a neutral beige and gray space, or a bold and colorful mosaic-tiled room. They add a tasteful splash of color without overpowering the other elements in the space.
Blue towels are easy to clean, and stains are less visible on darker shades of blue. If you share your bathroom with a partner or family of different genders, you may struggle to find towels that suit everyone's tastes. Blue is a great choice for a gender-neutral color that appeals to a wide range of people. 
When caring for blue towels, wash them in cold water using a gentle detergent. Hot water and strong detergents can cause the dye from the fabric to bleed, resulting in discolored or faded towels. To keep your towels looking vibrant and new, wash them regularly, but not too often. Overwashing can damage the fibers of your towels.
4. Black
Black is a classic and timeless color that can elevate any space. Black towels blend well with any color scheme and create a modern look. A black towel also shows off your taste in design and can make your space look more refined and elegant.
Black towels hide marks and stains well, so you don't have to worry about spills or areas of discoloration. They give you the luxury of easy maintenance while still looking chic.
With proper care, they can last a long time and remain in good condition. Always separate dark colors in the laundry to prevent any color bleeding. Use a gentle detergent and cold or warm water when washing. 
Read Also: Team Building Activities Your Office Can Do Virtually
Ordering Bulk Towels
Understanding the color, material, size, weight, brand, and maintenance can help you make an informed decision about buying the perfect towels for your home or hosting venue. Ordering towels in bulk is a great way to always have enough on hand. Identify your usage and preferences before choosing bulk towels, and remember to maintain them to keep them in good condition.