Instagram has become the most powerful and outstanding tool for many businesses to increase their brand awareness among audiences. According to Instagram statistics, around 1 million entrepreneurs use this platform internationally to share their services and boost business results. With the various features offered, from making use of reels to attract audiences to creating carousels by tagging products, Instagram ensures that you create appealing content that will make you shine in the crowd.
Apart from all these feature offerings, Instagram does come with various advantages and disadvantages that you must know to ensure that you create your marketing strategy accordingly. By considering all the foremost details that will boost your business, we have brought topmost benefits and drawbacks through which you will be able to understand how you can utilize Instagram and of which things you should be aware of. So, brace yourself to take a roller coaster ride to discover Instagram advantages and disadvantages for your business.
Advantages of Instagram for Your Business
With different features on Instagram, businesses can create various types of creative content, share them through posts and generate income. Using Instagram can be a fun and powerful approach to make money if your goal is clear. You can use Instagram to its fullest potential by considering these advantages.
One of the best advantages of Instagram is that it is totally free of cost. You can easily create your business account without paying a penny and start posting your content. With the best user-friendly interface, you can use Instagram on your mobile devices and create friendly mobile marketing strategies to share posts about your product or services to reach more audiences. You can use online video cutter to make your posts stand out.
 It helps to increase your contacts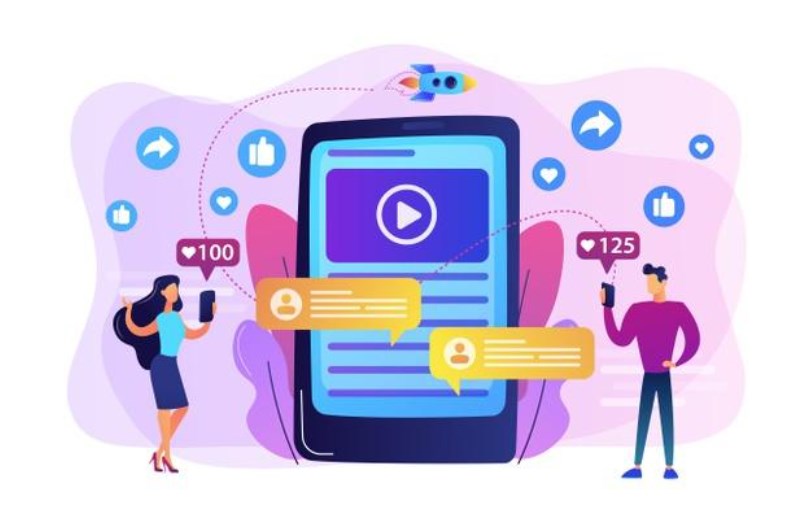 This excellent marketing platform can help you increase your contact, which will benefit businesses to get known. It allows you to follow many celebrities or influencers and interact with them regarding creating your product or service endorsement. You can even directly solve your customers' queries about your product. The company owner can create profiles and ask people to follow them to enhance the interaction for their business growth. It also steadily connects to other platforms like Facebook and Twitter, which helps to let you know about your services to more audiences and create engagement. You can even provide links on your story that will redirect views to your official business website through which they can buy your product or services.
Boundless restriction to create content
Instagram is a distinctive platform that allows you to create content in many forms without any restrictions. You can promote your product with the help of reels, stories, carousel posts, and many other forms. You can uniquely build your marketing content by adding songs, stickers, text, and GIFs that can easily capture potential audiences and make them take the call to action. Here you will also find some impressive filters that you can use in your videos and photos to make them top-notch to attract new customers. With the use of different forms of content, you can keep your audience informed on what your business is up to. In order to gain more engagement on your post or stories, you can buy blastup's Instagram likes that are pocket friendly.
Instagram has become an advanced tool for many businesses to promote and sell products or services. In the past years, market potential increased as many people have been using Instagram to sell their goods. With the ability to promote large quantities of goods and study consumer demand, Instagram provides more market prospects to all types of businesses. It is essential to note that before you sell or promote your product, you must first attract the public's attention and then satisfy their wants.
Disadvantages of Instagram for Your Business
Apart from considering all the positive aspects of Instagram, there are some notable drawbacks you must be aware of before using it.
It gives the less personal feel
Instagram is all about engagement and building connections. Business accounts may make your audience less willing to engage with you as they view your account as promotional. But if it was your personal account followers might create huge engagement with you as it gives them a personal feel of you being their friend.
Possibility to decrease your visibility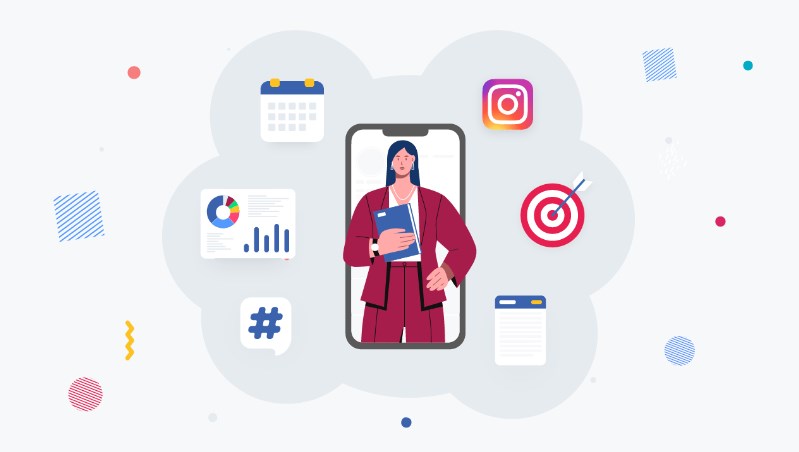 Various types of businesses use Instagram to promote their products or services. Your followers might be following different business accounts, which might be your competitors, which can confuse them about whose services they should choose. If you lack organic content compared to your competitor, your follower may unfollow you, which will ultimately impact your business visibility negatively. In order to avoid these circumstances, you must limit your promotional content and give your audience organic and unique content they can resonate with.
An extra amount of maintenance
Running a business on Instagram is more challenging than it seems. One of the disadvantages of running a business account is that you have to manage that account properly. Growing your business on Instagram requires a lot of patience and time to get desired results.
You need to be consistent with posting your content which should be unique every time you post. Mark Lamplugh, the chief marketing officer of Atlas Healthcare Group, said, "Not staying consistent and posting regularly reflects negatively on the account's performance." To avoid any negative results, you must stay informed on the statistics about your Instagram marketing strategy that will let you know what you are lacking so that you can bring improvement accordingly.
Read also: Why Site Speed Matters for E-Commerce SEO?
Conclusion
Instagram has helped many businesses to grow by creating visibility among potential audiences. By offering various types of features and content formats, Instagram allows businesses to create unique and creative content that can gain the attention of a wide audience. For creating marketing about your product and services, Instagram has raised its presence in many entrepreneurs' minds. Because of this, they consider it a prominent tool for creating engagement. Before you plan to establish your business on Instagram, you must know all the advantages and disadvantages of the platform to get an idea of how to utilize it better to enhance your existence and gain desired results.